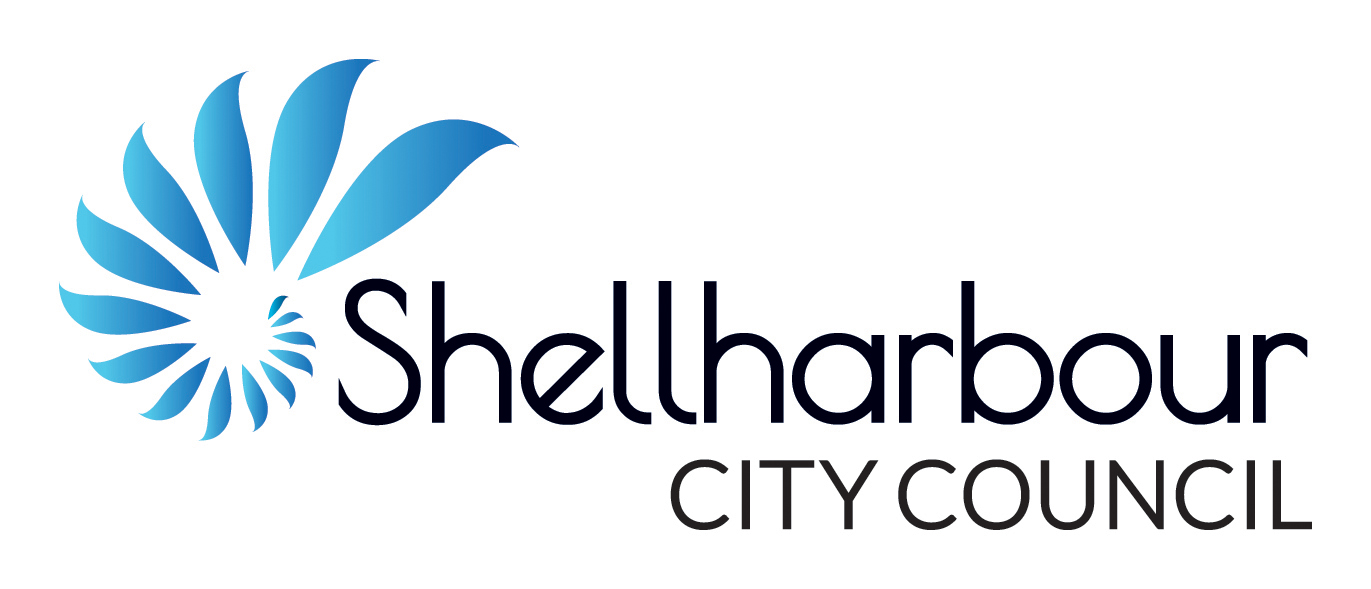 Shellharbour City Council
Shellharbour City Council is working to meet the needs of our community and create a safe and sustainable place that provides opportunities for all.
Our elected Council involves seven Councillors and we have more than 320 staff who work to fulfil the tasks involved in the management of the city.
We are home to almost 65,000 people in a city that spans 154 square kilometres. It's a place of great natural beauty – stretching west from the picturesque coastline to rolling pastures, against the majestic backdrop of the Illawarra escarpment.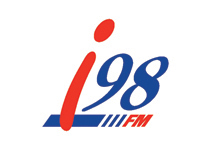 i98FM
Part of the WIN Network, the largest regional television network in Australia, i98FM is the Illawarra's outright number one radio station. We commenced broadcasting in 1979 as 2OO from the top of The Grand Hotel in Wollongong. In 1992, we went FM and 2OO became i98FM. Today, we proudly remain the Illawarra's long time Number One radio station and broadcast from a state of the art studio in WIN Television's head office. i98FM is 24/7 music, news, sport, weather, traffic, entertainment and social media. We connect and resonate with the Illawarra community by never losing sight that we are a local radio station first and foremost, yet have the resources to bring the world to our doorsteps. Our shows, from Breakfast to Nights and across the weekend, run on a simple premise – entertain and inform. Although i98FM is in itself a media outlet and part of a greater media resource, we also utilise traditional and digital media to further connect with our audience and ensure our brand reaches far and wide. A cross section of mediums we use to support i98FM's messaging include WIN Television – Facebook – Instagram – streaming  and the i98FM APP.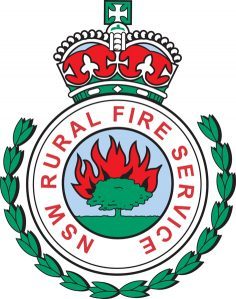 NSW Rural Fire Service
The NSW Rural Fire Service (NSW RFS) is the world's largest volunteer fire service.  Our members provide fire and emergency services to approximately 95 percent of NSW.
NSW RFS members attend a range of incidents and activities. 
Our vision and mission are to provide a world standard of excellence in the provision of a community-based fire and emergency service.  To protect the community and our environment we will minimise the impact of fire and other emergencies by providing the highest standards of training, community education, prevention and operational capability.
The Illawarra District has close to 1,000 volunteers and comprises of 22 brigades, including Illawarra Support, Illawarra Cadets, Illawarra Communications and Illawarra Community Safety Brigades.
Brigades provide fire protection from south of Waterfall to Foxground in the south including Gerroa and 7 Mile Beach.
We are proud to be able to coordinate the Emergency Services Expo as a signature event during KidsFest week.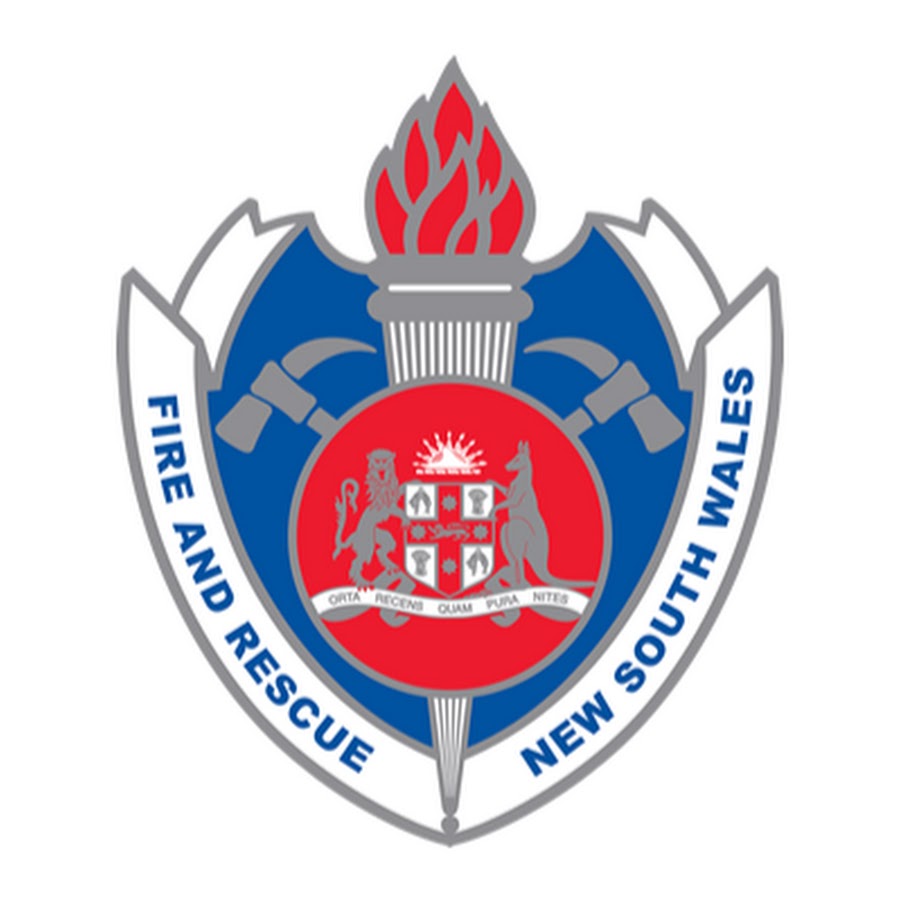 Fire & Rescue NSW
Fire & Rescue NSW (FRNSW) formerly the New South Wales Fire Brigades (NSWFB), created in 1910, is the State Government agency responsible for the provision of fire, rescue and hazmat services in cities and towns across New South Wales in accordance with the
Fire Brigades Act 1989
, the
State Emergency and Rescue Management Act 1989
and other related legislation. The FRNSW is one of the key agencies involved in the response phase of most emergency or disaster events throughout NSW. FRNSW is one of the world's largest urban fire and rescue services and is the busiest in Australia. Our overriding purpose is to enhance community safety, quality of life, and confidence by minimising the impact of hazards and emergency incidents on the people, property, environment and economy of NSW. Our highly-skilled fire officers and support staff provide rapid, reliable help in emergencies, 24 hours a day, seven days a week. Our aim is to save lives and reduce the number of injuries caused by emergencies and disasters. We also protect the environment and minimise damage to property, including major infrastructure. In partnership with the community and other emergency services, we strive hard to prevent emergencies, while at the same time planning and training to deal with those that do occur. FRNSW has its headquarters and logistics support centre at 1 Amarina Ave, Greenacre; operational communication centres at Alexandria and Newcastle; a training college at Alexandria; a network of 337 fire stations across the State, a fleet of 684 firefighting vehicles and a contingent of 188 accredited rescue crews. FRNSW currently has more than 6858 Firefighters; approximately 5891 Community Fire Unit Members and 432 Administrative and Trades Staff working together for a safer, confident community.

Flying Pigs Creative Agency
At Flying Pigs Creative Agency, we like to think of ourselves as the change-makers, the rule-breakers and the (calculated) risk-takers. We exist to make the impossible, possible – to turn your dreams, however big or small, into something real (and really awesome). Since being founded in 2013, our mission has been to empower organisations to be unstoppable towards achieving their business goals. We do this through our full range of creative services including marketing and advertising, brand strategy, digital marketing, animation, videography and photography, and graphic design. We are proud to be a part of KidsFest Shellharbour in their 11th year and have had a blast developing their website.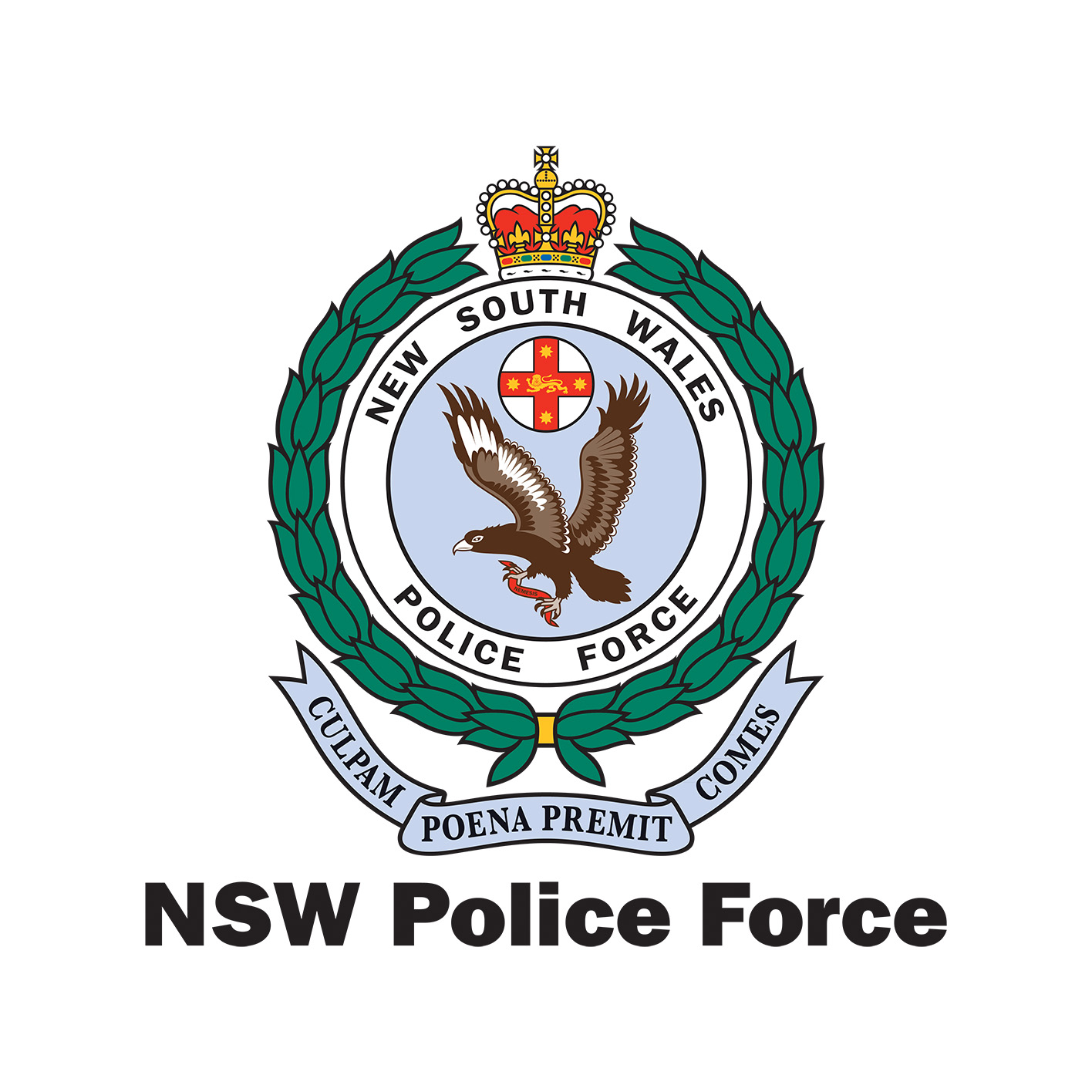 NSW Police Force
NSW Police
The New South Wales Police Force is the primary law enforcement agency for the state of New South Wales Australia. The overall mission of the police is to protect life and property and to detect and prevent crime. Services provided by the New South Wales Police Force include:
Preventing, detecting and investigating crime;
Monitoring and promoting road safety;
Maintaining social order;
Performing and coordinating search and rescue operations; and
Emergency management
The Lake Illawarra Police District have a focus on engaging and interacting with our community in a positive manner, through various community engagement and educational initiatives.

NSW Ambulance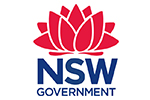 NSW Government
Gareth Ward is your local Member for Kiama and Parliamentary Secretary for the Illawarra and South Coast. .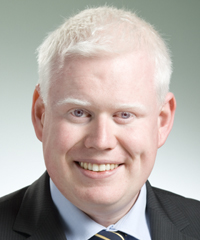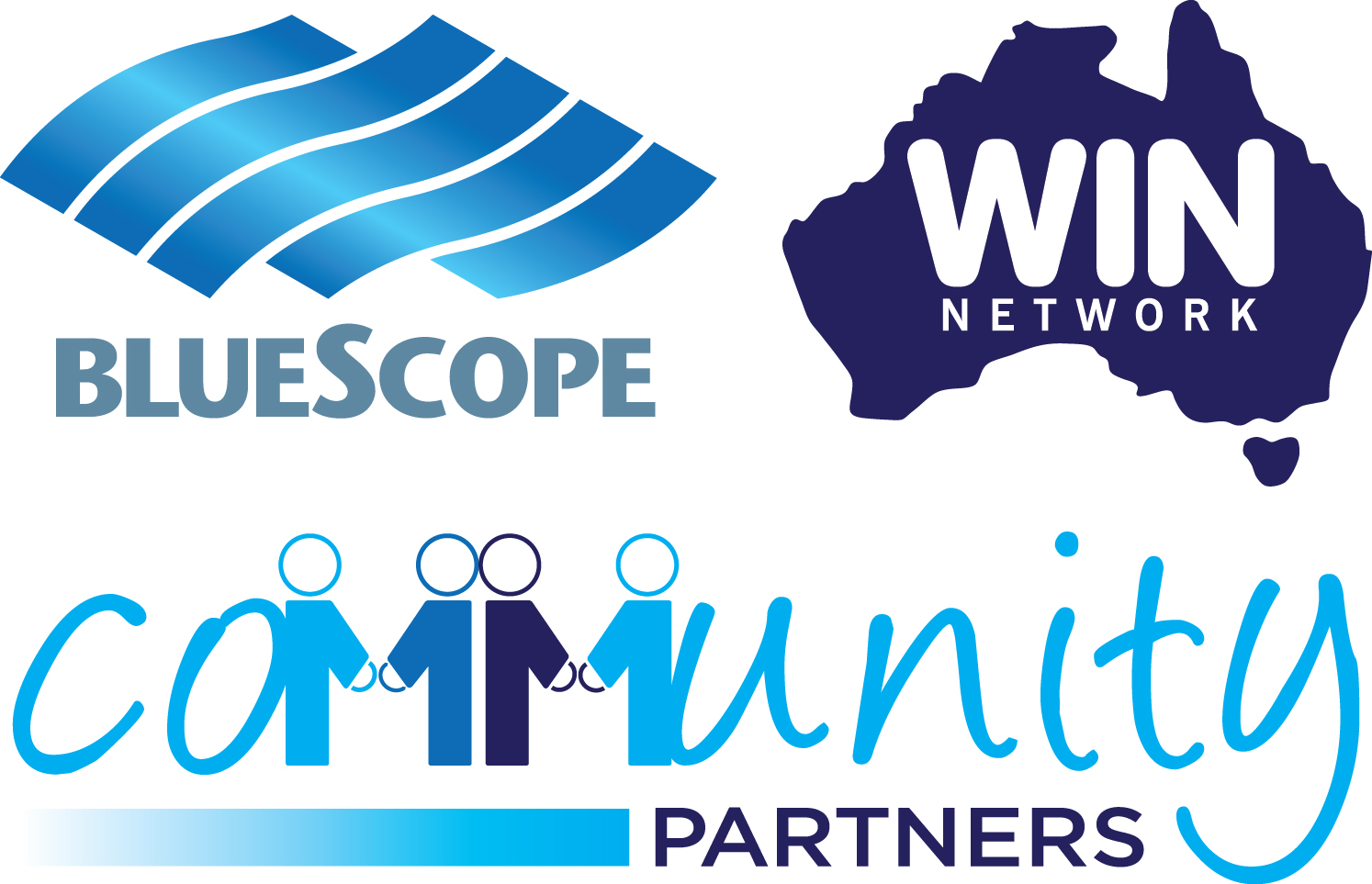 BlueScopeWIN Community Partners Program
Both BlueScope and WIN are proud of their long history in the region and see their collaboration as the perfect opportunity to join together and create a new model for community engagement – the BlueScopeWIN Community Partners Program.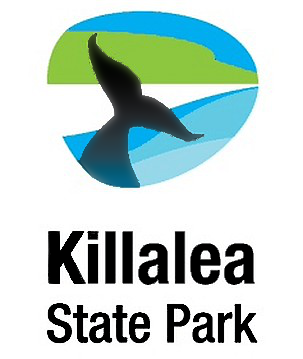 Killalea State Park
Killalea State Park is a 260 ha reserve between Shellharbour and Kiama. Th reserve stretches to Maloney's Bay to the North and Minnamurra Spit to the South incorporating Rangoon Island. The reserve has a camp ground with 53 unpowered campsites and a 40 bed bunk house whilst we have other major events such as the Farm's Markets and Sculptures by Killalea. There are many activities throughout the reserve such as, learn to surf schools, Segway tours, fitness classes, Yoga classes, the world's most scenic Parkrun event and a café to sit and have breakfast, lunch or just a coffee.
Ph: 02 4237 8589

Touchdown Helicopters
Touchdown Helicopters is the Illawarra's premier helicopter service. We pride ourselves in providing brand new state of the art Aircraft for our clients. Our helicopter tours and tailored sightseeing packages are the ultimate way to experience the South Coast, Southern Highlands and its surrounding areas. Touchdown's staff and network of resources enable us to provide you with a range of options. Whether it be a Coastal Beach Tour, Heli Golf, Winery Excursion or that "Special Occasion" you will always have a truly memorable experience. Flights are available from anywhere in the southern New South Wales region, including the Sydney International Airport.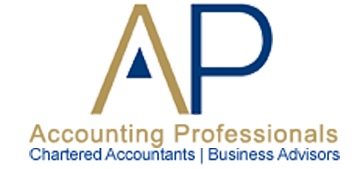 Accounting Professionals
Accounting Professionals is a collaborative, innovative and energetic firm in Shellharbour City Centre, located in the Illawarra. The overriding focus of our firm is to partner with you to implement sound infrastructure, establish robust financial management frameworks and ultimately assist you in your drive to become more successful.
We invest time to understand how your business works so that we are in a position to provide you with the most appropriate solution and ensure that we deliver true value for money service.
We are more than just accountants to our clients. We are their trusted partner and advisers.  Our highly trained staff are dedicated to building strong sustainable relationships that support our clients business and personal strategies.
Accounting Professionals have been operating for 15 years and have built a reputation on the basis of a long term commitment to delivering value to clients. You can rely on our business services team to be expert, up-to-date and ready at hand to assist you. Whether your concerns are taxation, accounting business planning, cash-flow and budgeting, or business advisory, rest assured we are here to help.
Our service offering is tailored to client needs, with packaged essential accounting and compliance services that enable flexibility ensuring solutions are well matched to your business and personal needs. Business advisory services are scoped on a case by case basis with the freedom to choose the level of service you need to develop a tailored value add solution in support of your business growth and development strategies.

Acorn Lawyers
From small things, big things grow. June 2010 saw the inception of Acorn Lawyers, a small team with a big vision for bringing efficient and affordable legal services to the Illawarra. We are passionate about our work and passionate about our community. From its inception Acorn Lawyers has used its out of the box thinking and drive to provide forward thinking legal advice to our clients, resulting in ongoing client relationships that are stronger with each passing day. We constantly strive to be innovative and remain at the cutting edge of finding optimal legal solutions. Acorn Lawyers is a full-service law firm with offices in Wollongong, Sydney and Nowra. Whether you are looking Compensation & Personal Injury, Estate Planning, Family Law, Litigation, Migration or Property & Conveyancing advise, you can trust that your best interest will be advocated for.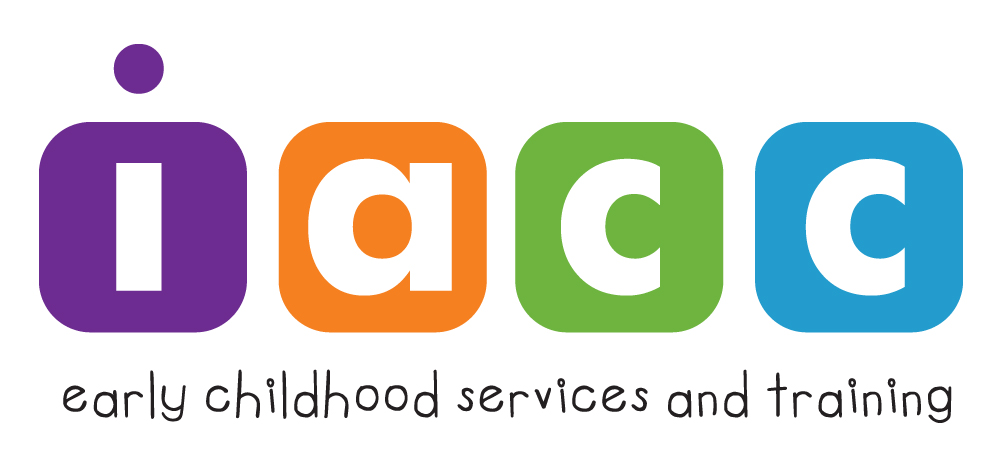 IACC
IACC supports and trains students nationally in a range of early childhood qualifications and professional development.
For more information please go to our website
www.iacc.com.au
or join our Facebook page. 
Recently celebrating our 30 years anniversary, IACC has consistently demonstrated a commitment in providing optimum early childhood education and care service for children 0-5 years. IACC successfully manages 11 community owned early childhood education and care services: six long day care services, 3 occasional care services and 2 multipurpose services in the Illawarra and Shoalhaven regions. IACC services provide programs which foster children's learning and development, health and wellbeing a support a successful transition to school. IACC also manages Early Childhood Training and Resource Centre (ECTARC), a multi award winning registered training organisation that supports and trains students in a range of qualifications and professional development.

Barnardos Australia
Barnardos Australia is a leading child protection charity, committed to stopping child abuse. A non-government, non-denominational charity, we have been at the forefront of child protection for over 130 years. We believe all children deserve a safe and stable home. We work with families and communities facing issues such as violence, poverty, mental illness and homelessness to prevent child abuse and keep children safe at home. When this isn't possible, we find safe homes for abused children through foster care and adoption. Barnardos Australia's extensive range of services include, family and domestic violence support, mental health support, emergency accommodation, parent education, counselling.. Our evidence-based research and dedicated caseworkers and carers ensure Barnardos is well equipped to fully support, care for and nurture children in need.
www.barnardos.org.au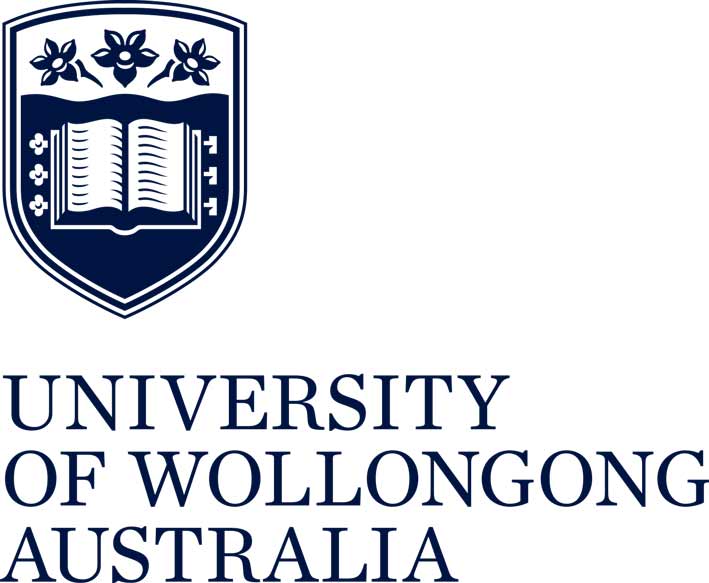 UOW Motorsports

UOW Motorsport is a formula style student race team from the University of Wollongong. Dedicated to Formula SAE our team of 80 students design and manufacture open wheel race cars to compete against over 550 universities from around the globe. With continued success year after year, UOW Motorsport is ranked 10
th
in the world and are poised to climb with the launch of our new full electric race cars. Beyond our racing goals our team aspires to develop and train the professionals of tomorrow. We pride ourselves in having some of the strongest graduates in the university. However to do this we constantly are looking for talented students driven by a keen interest in STEM. We are passionate in our pursuits and are excited to share it with the kids at KidsFest and the broader community.

Early Start Discovery Space
University of Wollongong
The Early Start Discovery Space is an innovative, hands-on, creative learning destination, specifically designed for children aged birth to 10 years and their accompanying families, schools and carers. We offer over a dozen interactive fun and playful experiences (both indoors and outdoors) that have been designed to evoke discovery, dialogue and the pure joy of play that underpins deep learning. Take a tour inside our giant stomach, design and construct a house, become a paleontologist, dance or act on stage, become the conductor of our Train or set sail on the seven seas in our Shipyard, and that's just the beginning. In addition to our experiences, the Early Start Discovery Space has a rolling program of activities throughout each day with story time, art, and other open ended activities that will make each visit unique and ignite a love of learning to last a lifetime. Located at the University of Wollongong, off Ring Road; Building 21 Ground Floor (closest parking is P4). We are opened Tuesday- Sunday (closed Mondays and all public holidays) 9-4pm.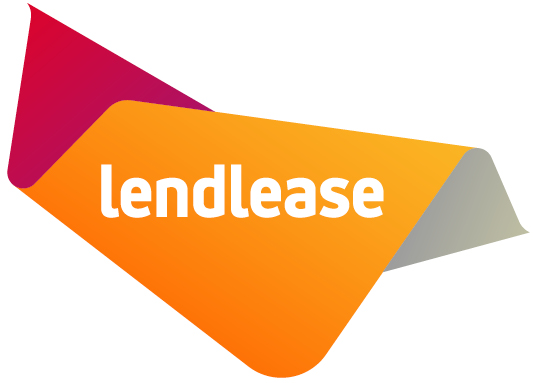 Lendlease
For over 50 years, Lendlease has been dedicated to creating the best communities in Australia.  Aspirational addresses that foster a true sense of belonging, where people feel connected and genuinely welcomed.
Calderwood Valley by Lendlease is set to be one of the largest masterplanned communities in the Illawarra region. Upon completion, the 609-hectare site will provide around 5,000 homes for an estimated 12,500 residents and feature sweeping views of the iconic Illawarra escarpment, closeness to Johnsons Spur and Macquarie Rivulet, schools, childcare centres, a community centre, parks, playgrounds, sportsgrounds, a village centre and town centre, as well as an extensive network of bike and walking trails.
Providing a comfortable lifestyle and low maintenance living at an affordable price, at Calderwood Valley you can build your dream home at a place like no other.
calderwoodvalley.com.au
1300 733 245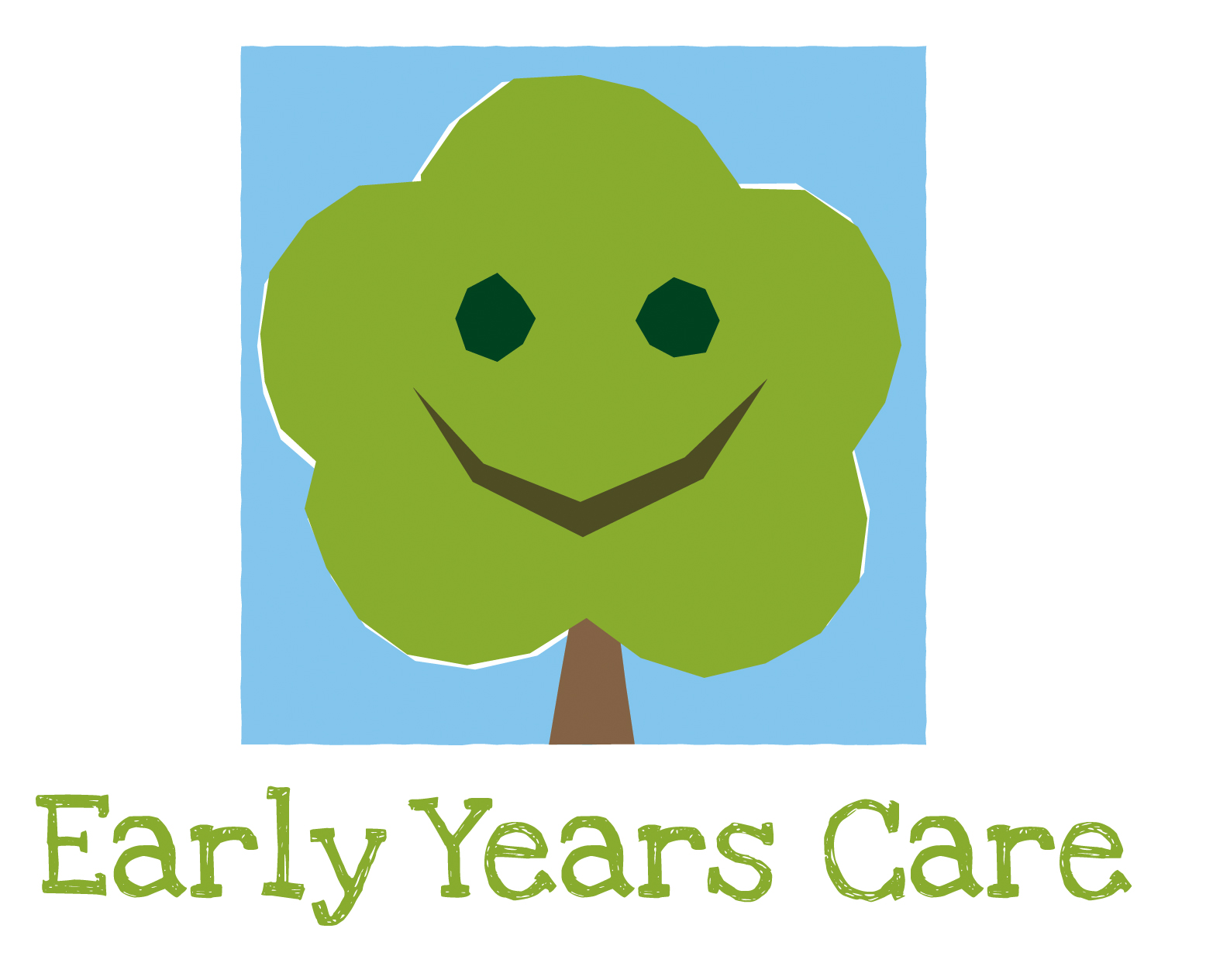 Early Years Care
Come and join in the fun and get back to nature with the Little Diggers Community Gardening Day. There will be many hands on activities to encourage sustainability and outdoor fun, nature craft, stories and maybe even a musical show. Don't forget to wear clothes that you don't mind getting dirty in.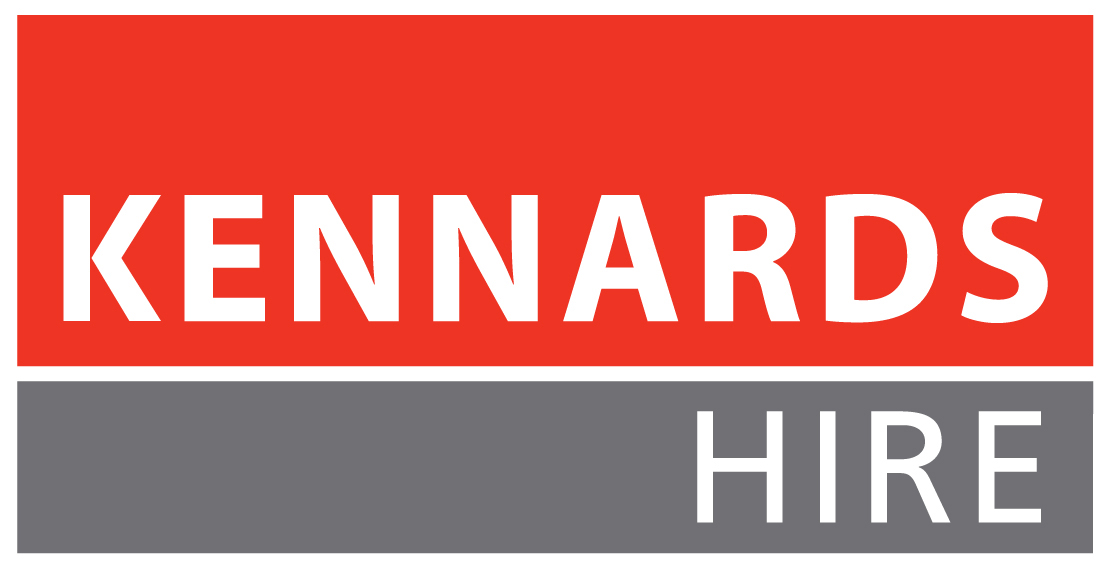 Kennards Hire
From its humble beginnings in Bathurst in 1948, Kennards Hire now operates over 180 branches across Australia and New Zealand, with a team of over 1,600 employees. Although it's now one of the leading hire companies in Australasia, there are some things that never change. For starters, it's still a family-owned business, and quality, reliability, value for money and service will always be at the core of everything they do. Open seven days a week, Kennards Hire go out of their way to make your job easy!

The Advertiser Incorporating Lake Times
The Advertiser incorporating Lake Times Published every Wednesday, is the Illawarra's leading only FREE community newspaper. The Advertiser incorporating Lake Times Published has been providing the Illawarra region with community news for over 25 years. As a proud arm of the region's flagship, The Illawarra Mercury, The Advertiser inc. Lake Times maintains its community feel with the added benefit of being part of an iconic local brand. The Advertiser inc. Lake Times covers the Wollongong and Shellharbour Local Government area. The Illawarra region has a population of over 400,000 people and there is only one newspaper that successfully reaches the most readers in the region. The Advertiser incorporating Lake Times – Proudly local.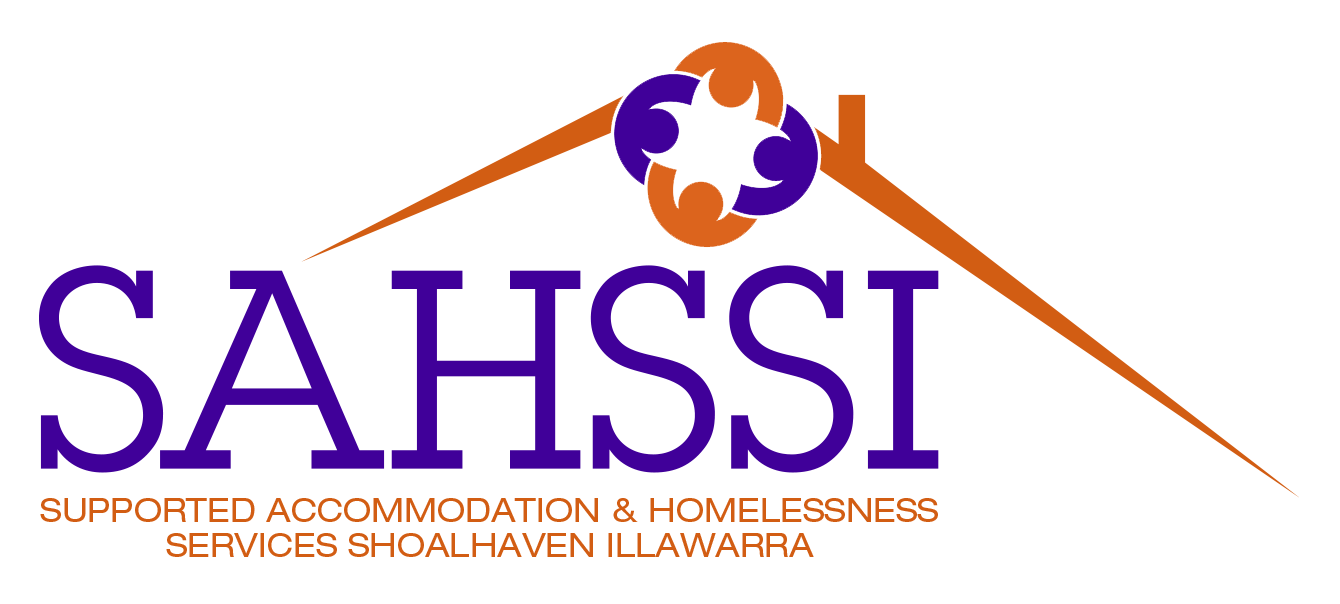 Supported Accommodation and Homelessness Services Shoalhaven Illawarra (SAHSSI)
Supported Accommodation and Homelessness Services Shoalhaven Illawarra
(SAHSSI)
is a Specialist Homelessness Service covering the Illawarra / Shoalhaven District. SAHSSI has three crisis accommodation (women's refuges) and around 30 transitional properties that provide support to vulnerable women and families. SAHSSI provides the following support and referrals to clients specialising in the following areas:
Homelessness
Domestic and Family violence
Women's Services
Corrective Services
Outreach Services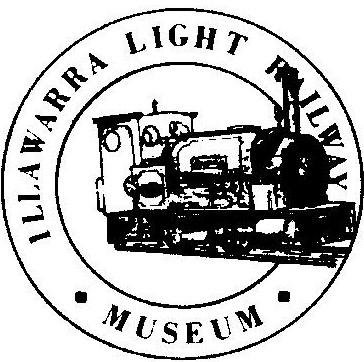 Illawarra Light Rail Museum Society
The Illawarra Light Railway Museum is a great place for a family outing and also to explore historical railway artefacts from Australia's Industrial Railways. A Train ride is a must on a historic Steam or Diesel Train and also the miniature train that is great for kids and the museum is located in a quiet bush land setting at Albion Park . There are many railway things to seen and can be looked at and then to add to your experience purchase a souvenir or a light refreshments in the Tramway Dining car and enjoy the picnic area.

Rhee Taekwondo
Rhee Taekwondo is a family martial art for all ages. We have classes to suit from ages 3 and over. Our schools at Albion Park and Shellharbour have been proudly teaching students the art of Rhee Taekwondo for over 35 years. We pride ourselves on our professional instructors, classes and always strive to ensure you receive the best martial art experience for you and your family.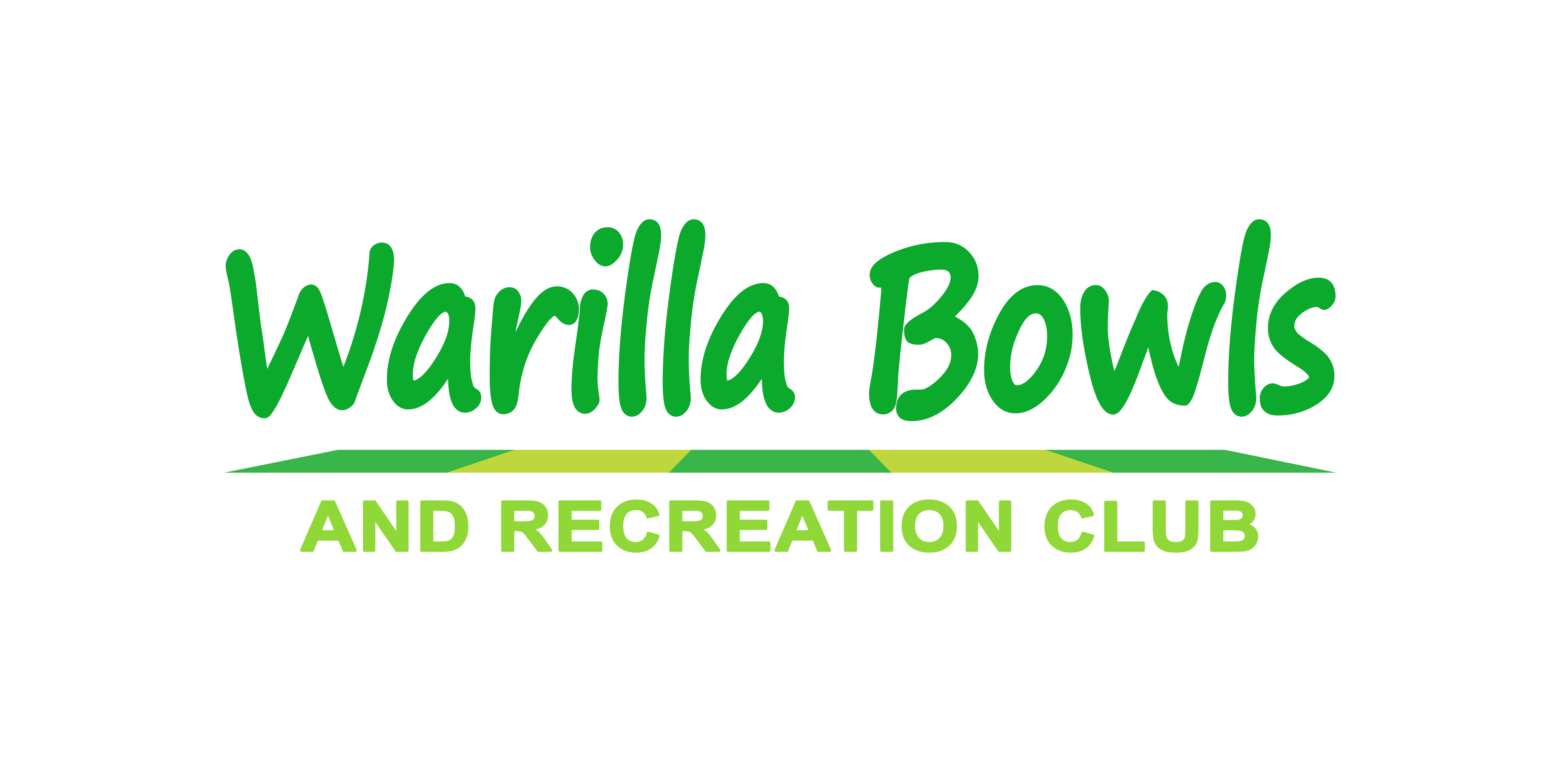 Warilla Bowls & Recreation Club
Tantalise your taste buds with a scrumptious delight from Red Sands Bar & Grill. Open for lunch & dinner daily with an outstanding menu. Red Sands offers modern Australian cuisine with daily specials to tempt you, and don't forget Cowries Café open daily for a hot frothy coffee, light lunch, pizza or delicious dessert. We are proud to have one of the largest indoor bowling greens and host of the Bowls World Cup since 2006 with over 20 countries competing every year and spectators are more than welcome and admission is free. Home to Diamonds Reception Centre which can cater for any special event from birthday's, reunions, christening and of course has many packages for you to be able to design your dream wedding with views overlooking little lake to the ocean and also onsite accommodation for guests. Warilla Bowls and Recreation Club is committed to the local community and supports more than 50 local sporting groups, schools and charities every year, with donations totalling over $200,000.

Freya Dawson
Freya Dawson helps parents become more relaxed, confident and joyful as they connect with their own inner calm and learn new communication and problem-solving skills. She guides spiritually-aware parents to dissolve the patterns of thinking that bring stress and worry into their lives. Her book and course is "Joyful Parenting."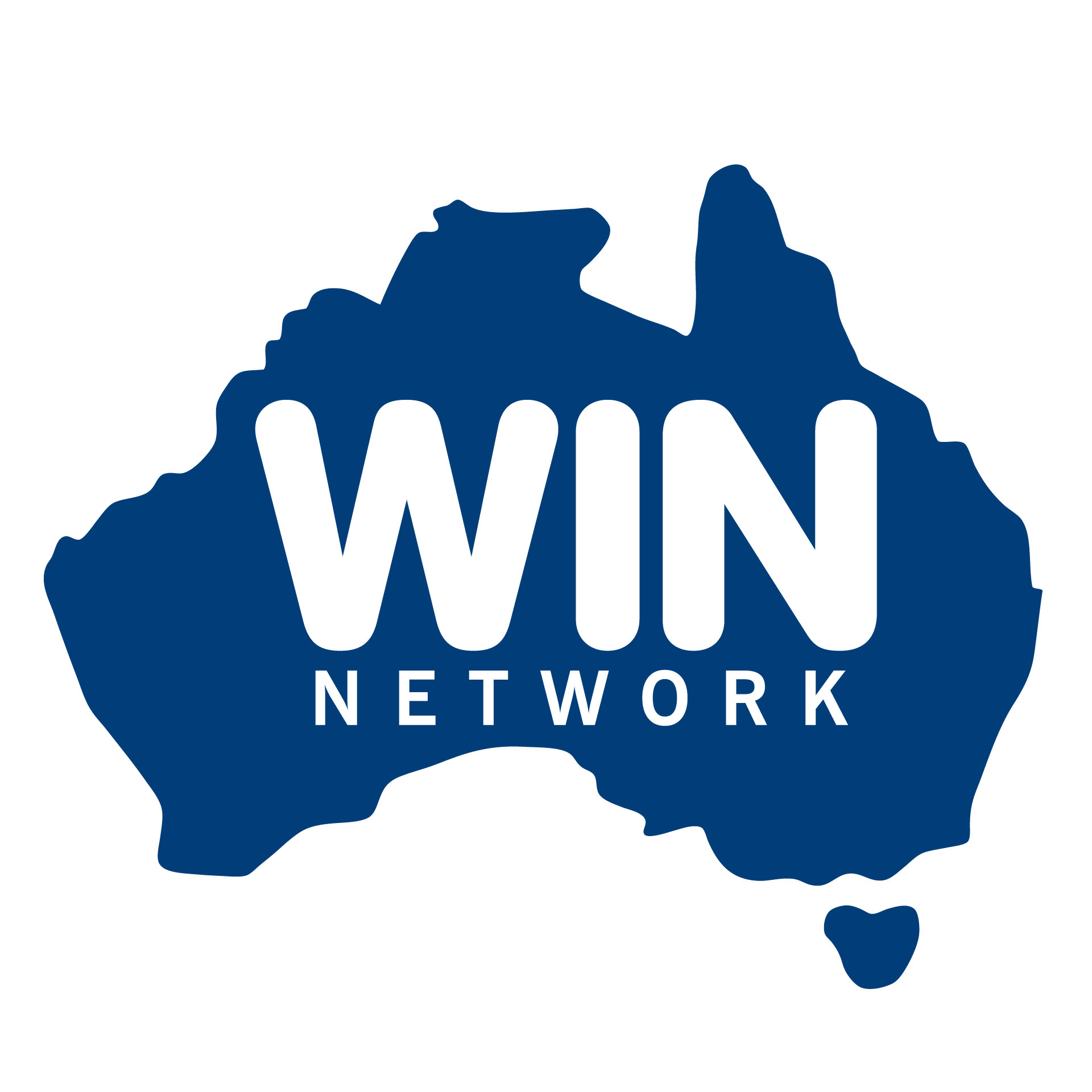 WIN Television
WIN Television has a long and proud tradition of bringing local news, fun, engaging and informative content to regional Australian's. WIN provides tailored and comprehensive television advertising campaigns, with strategic placement of commercials into WIN's major event telecast, as well as general programming across our network.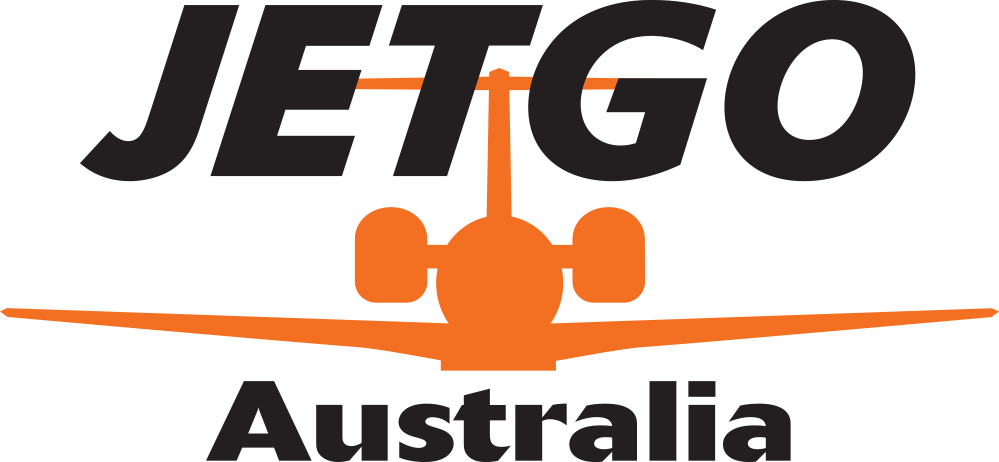 JETGO Australia
JETGO Australia Holdings Pty Ltd is a privately owned Australian company that offers a unique portfolio of aviation services as Australia's only operator of 36 to 50 seat regional jet aircraft. JETGO exclusively operates Embraer Regional Jets (ERJ) manufactured by Embraer SA of Brazil the world's leading supplier of regional jet aircraft. Unlike most other aircraft servicing the air charter market in Australia the ERJs are still being manufactured and are fully supported by the manufacturer. The ERJs are extremely reliable technologically advanced aircraft designed to withstand the rigours of high utilisation airline operations.  The ERJs have a phenomenal safety record with the worldwide fleet having accumulated over 25 million flight hours without a single major accident. JETGO holds an Air Operators Certificate approved for worldwide operations.
JETGO's services include but are not limited to
On demand jet charter, or ad hoc air charter, for corporate, resource, government and private customers both within Australia and worldwide.
Scheduled FIFO services for leading mining and energy company's staff & contractors to and from remote sites.
Supply of ERJs modified for special missions such as medivac.
Aircraft leasing services, including wet leasing, ACMI, dry leasing, crewing and operational aircraft management to companies that wish to focus on their business and let JETGO take care of the operational aspects.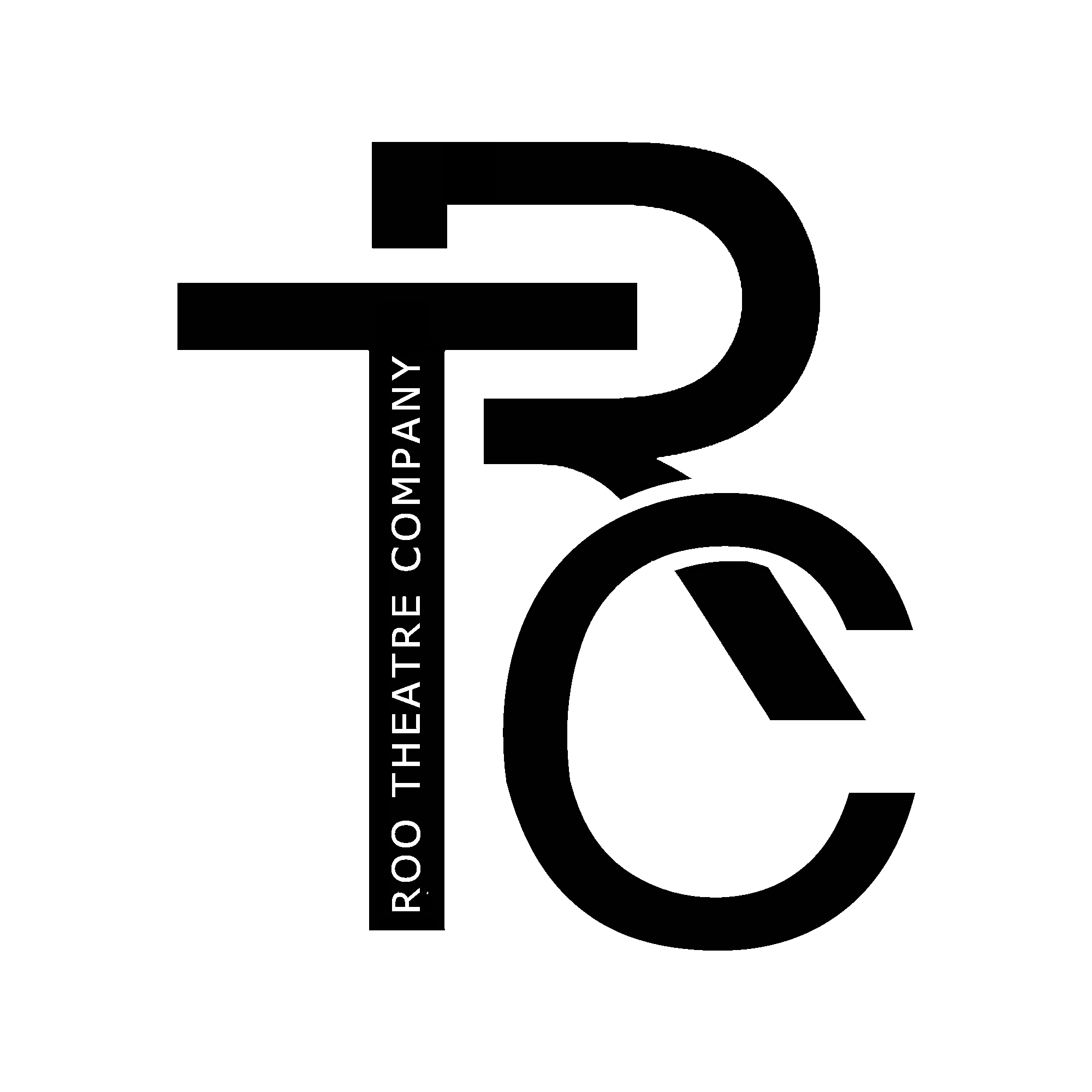 The Roo Theatre Company
The Roo Theatre Company is located in Shellharbour Village, on the corner of Addison Street and Wentworth Street. Roo Theatre Company Inc. is a community based non-profit organisation whose vision is to bring theatre to the general public at a price they can afford and to allow all members of the public, who have an interest in the arts, to become actively involved. To this day Roo maintains its philosophy of working together as a team to develop their vision of theatre into a reality. Since its establishment in 1987, Roo Theatre has managed to maintain and improve its service to this growing community through the hard work of members and friends to the point where it has grown into a major arts organisation and has earned respect for its professionalism and innovative works. Along with Broadway Musicals and Classic Drama, Roo has gained a reputation for community inspired new Australian works. The core business of Roo Theatre is skills development and productions. Many of the students and performers who have studied and performed with Roo have continued in the arts and completed courses at recognised colleges such as NIDA, Nepean and Wollongong Creative Art, Wollongong University and The Australian Ballet. In addition to employment related skills, members and students are able to participate in activities that promote self-esteem, confidence, responsibility, ability to work as part of a team, and development of friendships. From Roo's permanent home, The Harbour Theatre in Addison Street Shellharbour we conduct classes and adult tap dance for over 150 students weekly, with 80% of participants residing in the City of Shellharbour (the remainder from Wollongong, Kiama & Shoalhaven). We mount an average of six productions annually, selected by an honorary committee, and tailored to suit the demands of local audiences. In addition to this, the Roo Theatre also welcomes local schools who produce and perform their yearly school productions at Roo Theatre. For more information about upcoming productions, classes, workshops, or to join the Roo family, visit our website at roo-theatre.com.au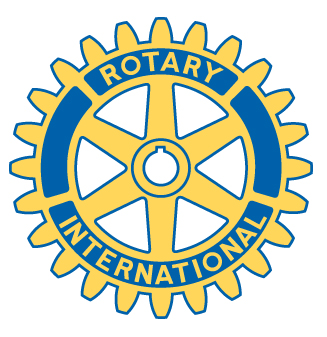 The Rotary Club of Shellharbour City
The Rotary Club of Shellharbour City has been proudly providing service support to the community of Shellharbour City for over 50 years. Through its fundraising efforts, the club not only provides support to important international humanitarian projects such as ending Polio but places an emphasis on local schools, youth groups and youth and service projects. The club has a proud history of enthusiastic and dedicated members who embody Rotary's adage of Service above Self. The Rotary Club of Shellharbour City meets every Wednesday at The Warilla Bowls and Recreation Club at 6.30 pm. Visitors more than welcome.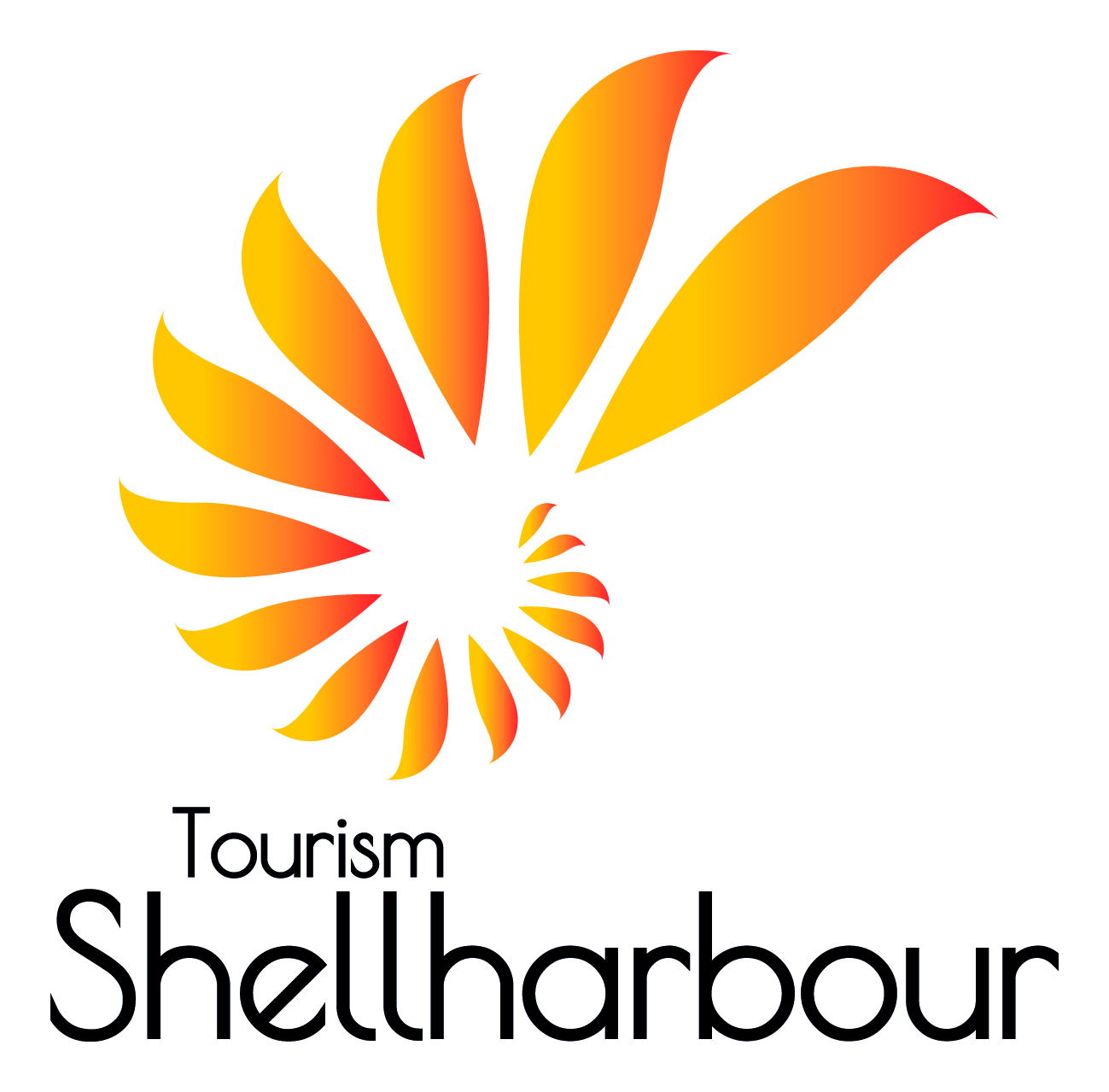 Tourism Shellharbour
Isha Knill
Our world is changing faster than we can keep up.  Pressure on families to stay financially viable, raise happy kids and still somehow remain happy parents is overwhelming, particularly for Mothers. Many families are still stuck in an old family model where women carry a large chunk of the family responsibility but with both parent's working, this model is no longer sustainable. It's no-one's fault, our thinking just hasn't caught up with the new world that is forming.  If we want to instill the values that matter most and manage the outside influences that come into our homes, we need to adapt to this new world which means the way we 'family' needs to change.  Isha helps parent's, particularly working Mother's adapt to the new world but still retain the old-fashioned values that build happy resilient, resourceful kids fit for a continually changing future.

Ravensthorpe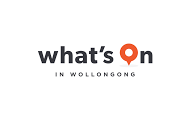 What's On In Wollongong
Keep up to date with the latest events between Helensburgh and Gerringong with the Illawarra's most loved online guide, What's On in Wollongong. Find everything you need for a perfect outing with friends and family including live performances, markets, places to eat, sports and community events.

Cindy Russell, Your Story
Anxiety is fast becoming a common part of growing up and it doesn't need to be. Cindy helps children (& adults) create the solid emotional foundation on which anxiety cannot thrive. Simple, easy tools enabling your child to develop a Peaceful Mind that will carry them through childhood to adulthood, making the jumpy ride smoother. They deserve to experience confidence, self love and satisfaction with who they are in the world.  Cindy offers private sessions, a children's book and online courses (some free).  Join her Closed Facebook group The Peaceful Mind Project or visit
www.yourstoryspace.com
or
www.cindyrussell.com.au
.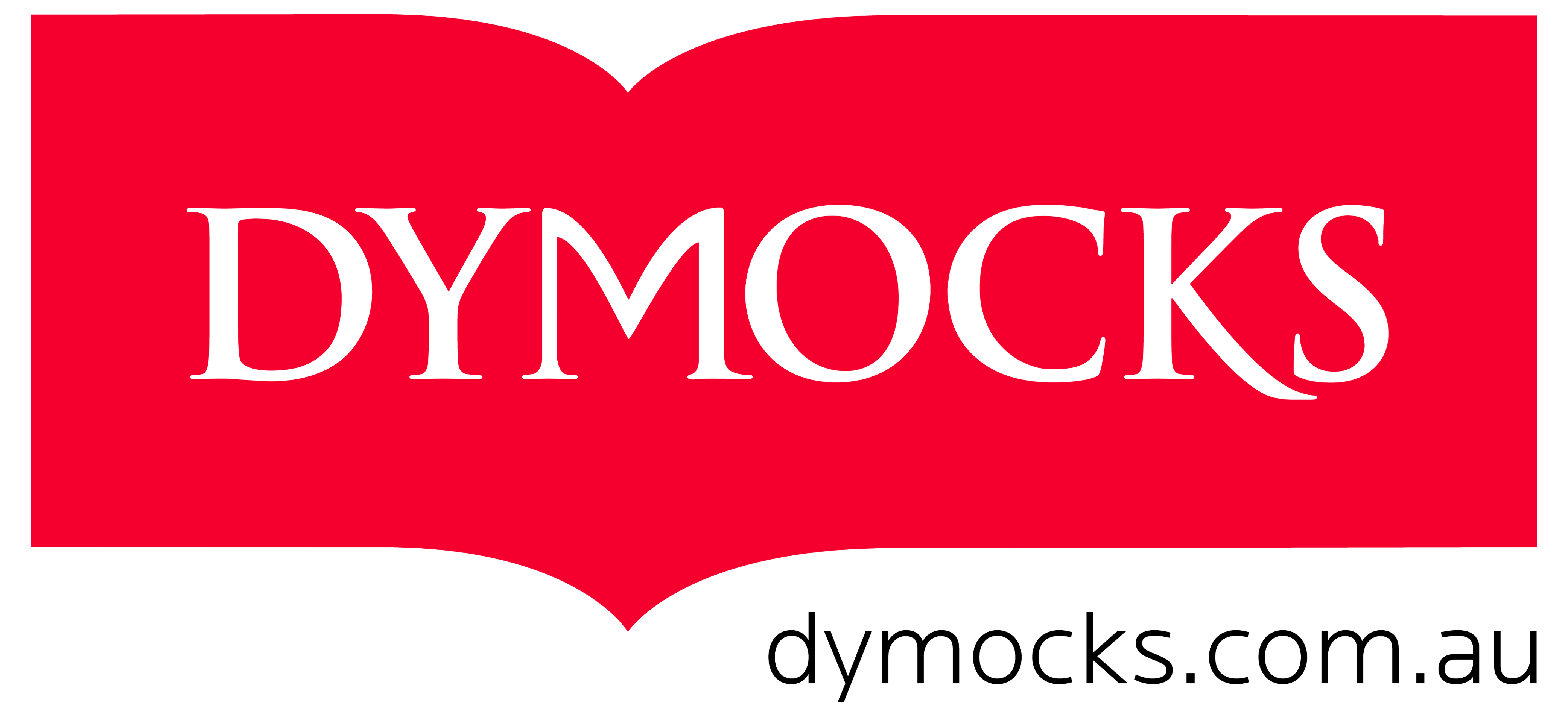 Dymocks Wollongong
Dymocks is the supplier of quality books across all genres from fiction to sci-fi.  If we don't have the book in store, we will attempt to order it in for you.  Are you a booklover member?  Our booklover members earn $5.00 for every $100 dollars worth of books purchased.  Its free to join.  If you can't think of what book to buy for that special person, then you can give them a gift card for whatever amount you like.  Come in and see our friendly staff.  We Care, we'll help.

Albion Park World of Learning
Albion Park World of Learning offers your child fun and educational learning experience. The centre offers quality education and care for children from birth to six years of age and is open from 7:00am to 6pm. For more info contact Jacqueline 02 4257 8308 or albionpark@worldoflearning.com.au. A: 108 Tongarra Road, Albion Park W:
www.worldoflearning.com.au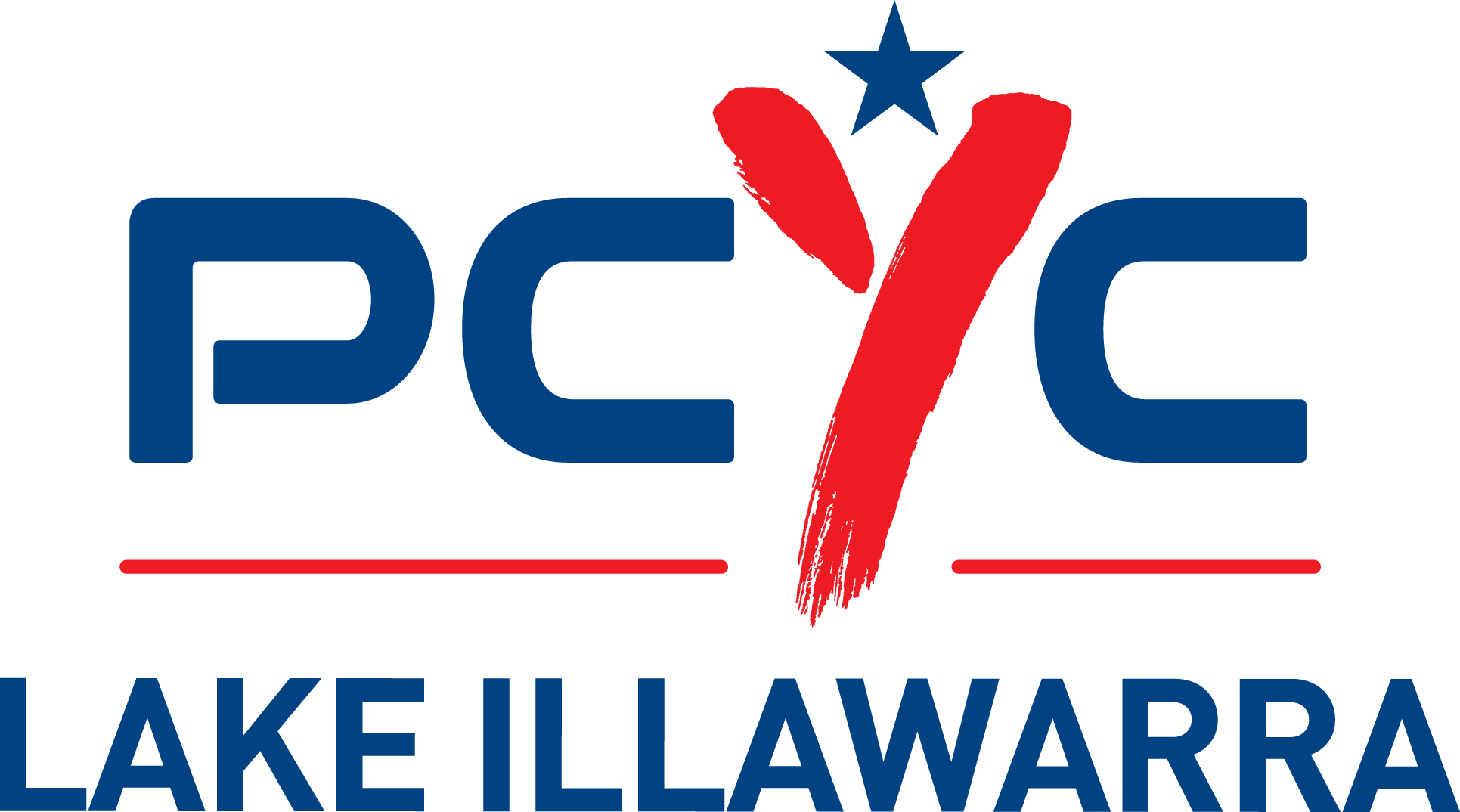 PCYC Lake Illawarra
PCYC Lake Illawarra specialises in providing sport, recreation and development programs for children, young people and the broader community. Our flagship activities are Gymnastics, Boxing, Wrestling and Martial Arts. We look forward to seeing you at the club!

Illawarra Credit Union
Experience a new way of banking where you're in control of your financial future. To speak to one of our Area Lending Managers, call
13 22 49
. Illawarra Credit Union, your money, your way.

ChiME
ChiME is for kids who love music. ChiME kids play lots of different instruments, sing, dance, listen and create as they explore the wonderful world of music.  Children can start at any age, from Toddlers to Year 3 and 4 at school. ChiME classes are held every day at the Wollongong Conservatorium of Music in the grounds of the beautiful Glennifer Brae, near the Botanical Gardens. Visit us at
www.wollcon.com.au
or ring 4228 1122.

National Families Week
National Families Week is a celebration of the important role families play as the central building block of our communities and that community wellbeing is enhanced by family wellbeing. National Families Week is an initiative of Families Australia a national, not-for-profit, organisation that strives to improve the wellbeing of Australian families.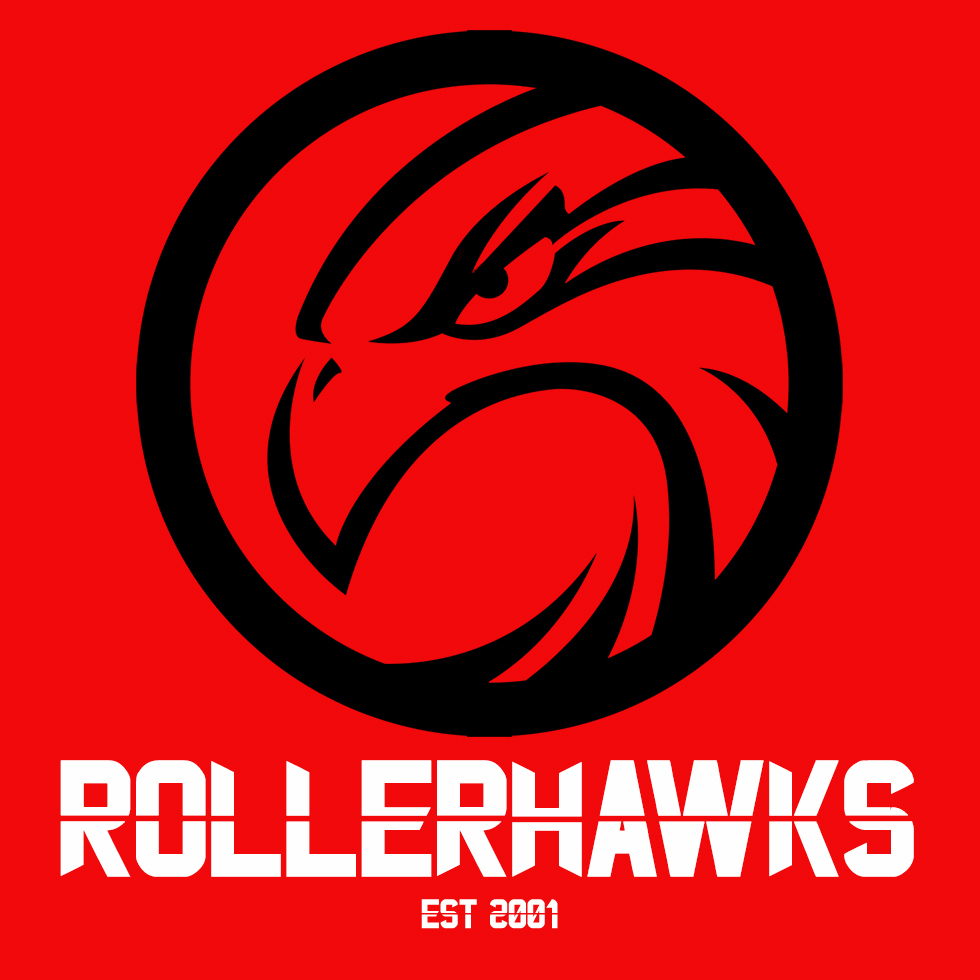 Wollongong Roller Hawks
The Wollongong Roller Hawks are the National Wheelchair Basketball team located in the Illawarra. We have previously won championships, and even have Paralympians in our team. 
We are a volunteer club, from players to the board, and rely on sponsorship and grants to continue. 
Come and see the most elite athletes in person, and even have a try.

Rent A Fence
Rent A Fence is one of the largest suppliers of temporary construction & pool fencing, crowd control barriers, water barriers, event flooring & toilets for hire. We are local and have been providing excellent customer service and reliability for over 10 years and pride ourselves on a reputation for superior service, safety & quality. Our Fence is your security.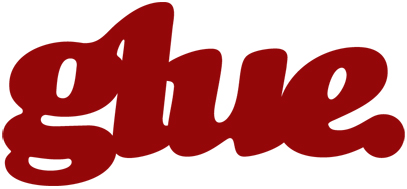 Glue
Glue has over 20 years experience in design, specialising in creative direction, print design, brand identity and packaging for a diverse range of clients including the University of Wollongong, Deakin University, the University of Technology Sydney, eHarmony, Warrigal, IRT, Uniting and of course KidsFest.

Housing Trust
Housing Trust is a not-for-profit organisation based in the Illawarra region that helps to home some of the most vulnerable people in our community. We also understand the importance of children, community and country, the theme for this year's Shellharbour KidsFest. Housing Trust aims to help provide opportunities for people once their basic needs for housing are met. We do this through partnerships, sponsorship and providing scholarships in the broader community. We are ecstatic to be involved with this year's KidsFest program, celebrating and connecting our beautiful regions children, families and carers.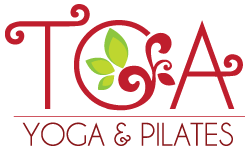 TOA Yoga Pilates
TOA Yoga Pilates is an intimate studio located within Shell Cove where we offer a range of classes of yoga, pilates, meditation, outdoor yoga at killalea State Park as well as yoga retreats and workshops. "Yoga means union and when it is practiced outdoors it seems like the union with nature, humanity and the Universe is truly felt" – Hilary Kimblin.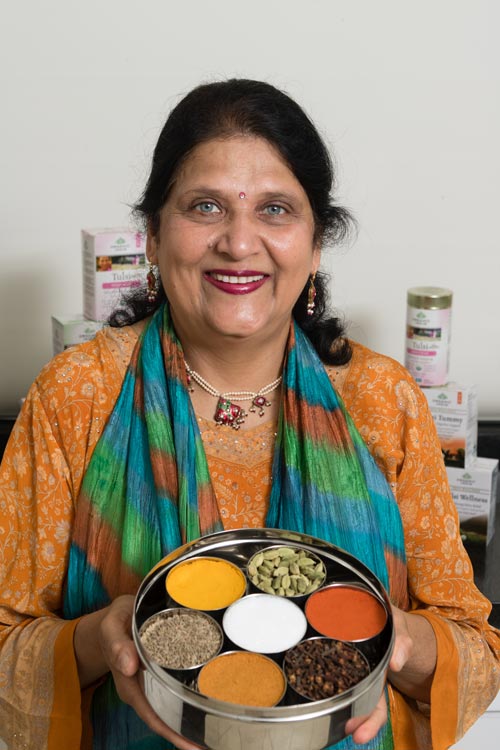 Pramila's Creations
Pramila Chaturvedi is a cheerful, energetic figure, who moved to Australia from India two decades back. She is a hardworking woman, full of positivity. Her interest in cooking and cheer is infectious. She is a vegetarian and has learnt the art of cooking from her mother and sisters in India. Hence her tips in cooking are based on old age wisdom and come through many generations. She runs personal cooking classes and gives workshops in Indian vegetarian cooking. She even has a range of Indian spices and herbs, ready to eat Indian meals, organic tulsi tea and homemade remedies along with cooking.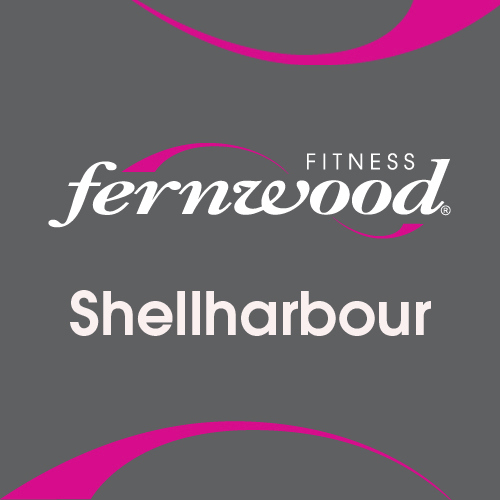 Fernwood Shellharbour
Fernwood is the leading women's only club in Australia. We offer 50 group fitness classes a week, One on One and Group Personal Training, Cardio and Weights equipment. We are more than a gym, our members have access to Food Coaching, Childminding, Massage therapist, Beauty services and fun challenges. Call
4297 7300
and ask for a free 7 day trial and see why everyone is talking about Fernwood.

Greater Union Shellharbour
See the latest movies on the big screen from only
$10* each
with
CineBuzz Rewards
at Greater Union Shellharbour. CineBuzz, it's free to join! For movies and session times please visit
www.eventcinemas.com.au
*Excludes online booking fees. T&C's apply. See website for full details.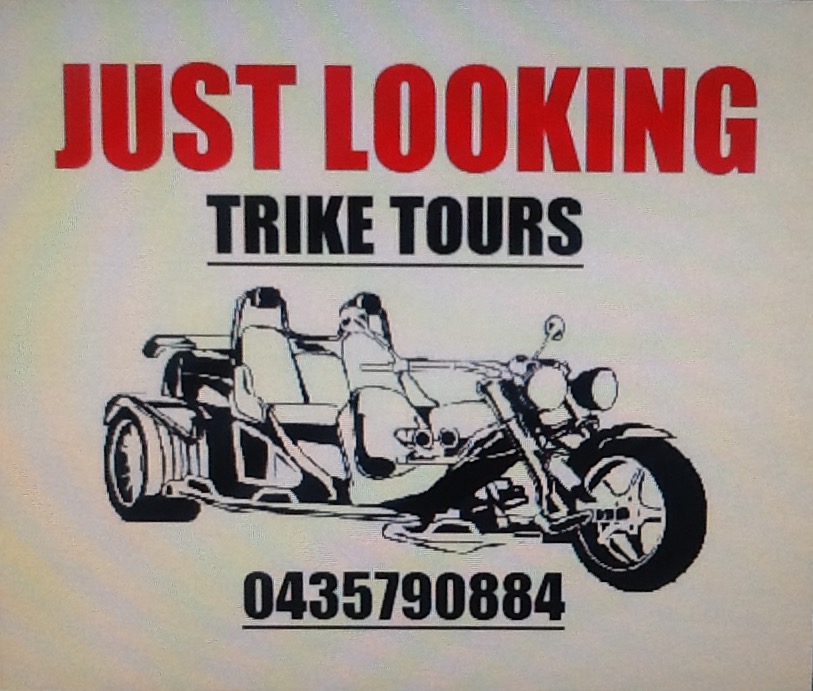 JUST LOOKING TRIKE TOURS
JUST LOOKING TRIKE TOURS offer a wide variety of tours, catering from 6yrs and up. Parties, formals, weddings, corporate, and aged and disability homes. Tours start from 1 hour to 8 hours and we also have camper hire available.

Parents Guide
Your ultimate guide to family living in the Illawarra! Discover what's on, insider news, outings and fun and free stuff for you and the kids! Visit
www.parents-guide.com.au
and get inspired!

Healthy Cities Illawarra – Playpod
Playpod is a community development program, that works with stakeholders and community members in the Barrack Heights Community to provide a secure, fun,  play program after school. The program is run from Barrack Heights School every Tuesday – This year Playpod are celebrating Kidsfest with an open afternoon for children and families at the school. There will be circus play, art, healthy eating activities and information for parents and even some food demonstrations.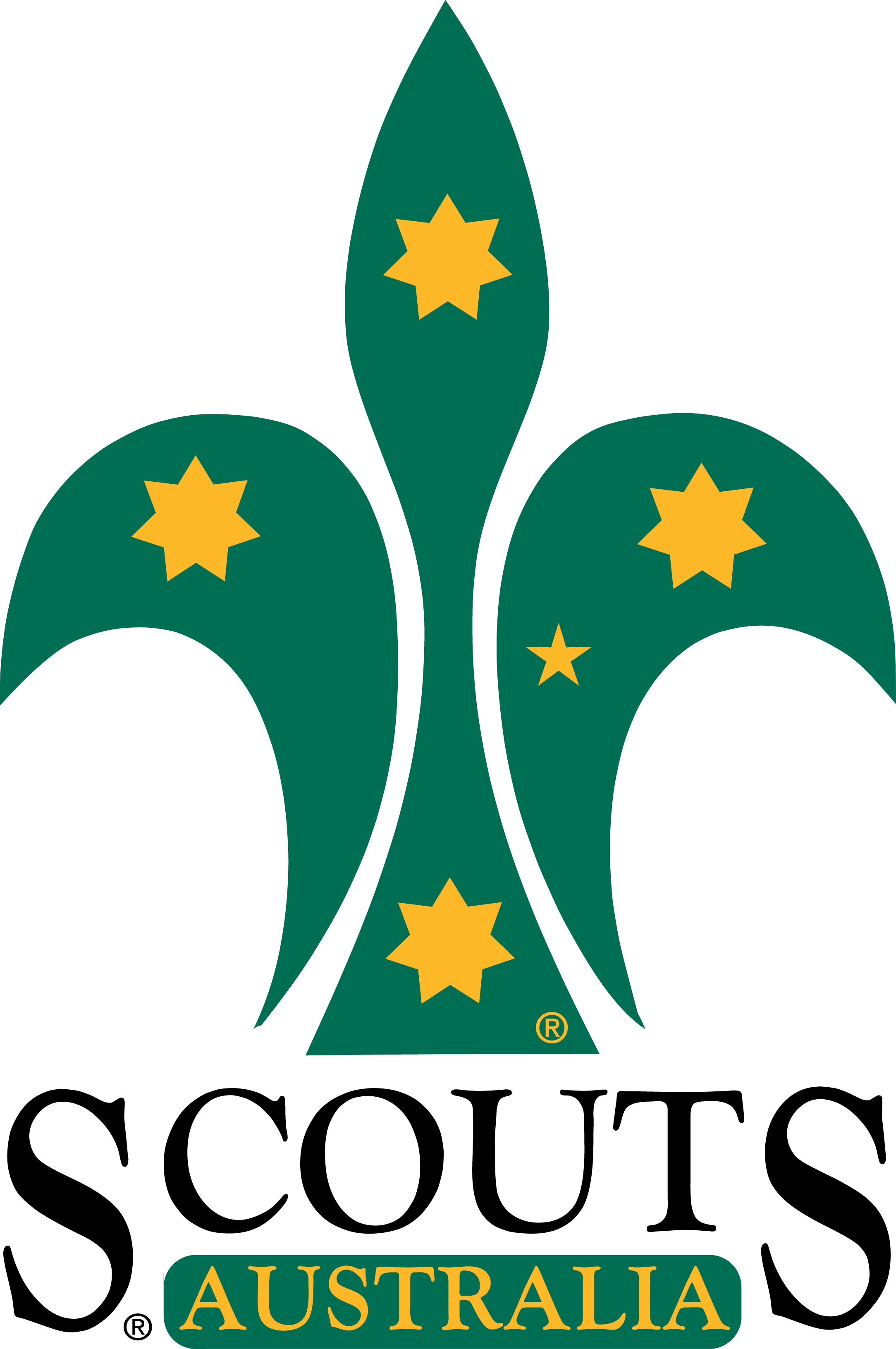 Scouts Australia NSW
Scouts Australia NSW provides young Aussies aged 6 to 25 with fun and challenging opportunities to grow through adventure. Youth and adults can take part in heaps of activities such as camping, bushwalking, water sports, cooking, aerial challenges and bush craft. For more information, contact The Region Office on 02 42741099 or see our website
www.sctscouts.org.au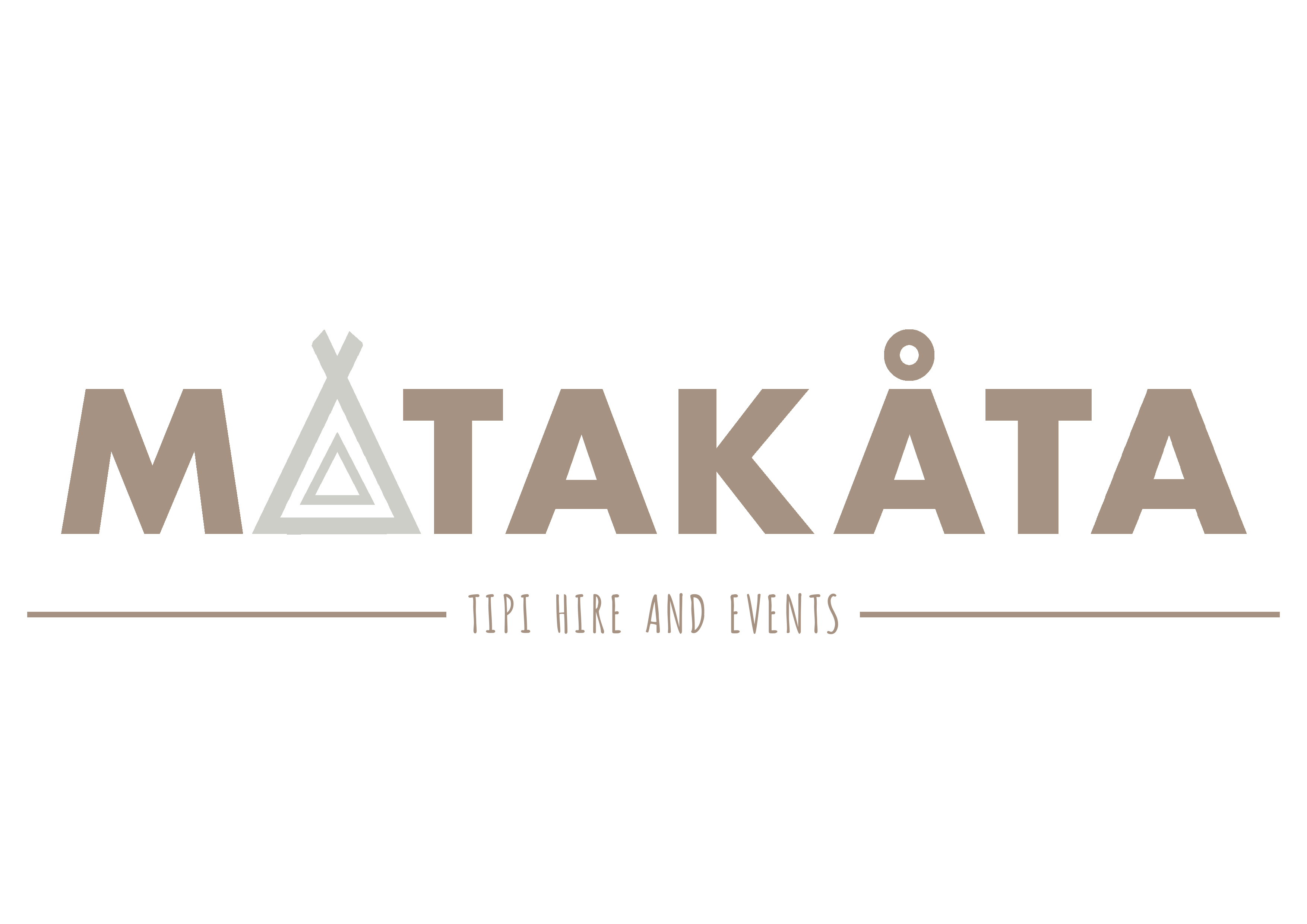 Matakata Tipi Hire & Events
Matakåta specialise in luxury tipi hire and unique events in Sydney, surrounding NSW, and the ACT. Our stunning Scandinavian kåta tipis are perfect for outdoor events, weddings, festivals, and celebrations. Our experienced team can help you style your event with our amazing range of furniture, lighting and accessories. Contact us today!

Premier Illawarra

Indian Association Wollongong
Our association was born in the early 1970s. A small group of friends informally came together and celebrated various festivities while maintaining their rich heritage and educating their children about their culture and reminding them of their roots. The informal group of friends became an informal association and now a formalised body which you know as the Indian Australian Cultural Association of Illawarra Inc. (IACAII). Our community South of Sydney continues to grow exponentially and IACAII continues to be a great source of enjoyment and cultural education to hundreds of people every year.

Coles
Wollongong Music Centre Dymocks Books South Coast Nannies Adina Apartment Hotel Wollongong Hanson Jamberoo Action Park Paul The Shoeman Fred's Bush Tucker Stephen Jones MP Federal Member for Whitlam
The Shellharbour Club Pelican Pre-School Pearl Perfumery Matt Cunningham Sage Hotel Wollongong, Cold Water Creek Restaurant & Bar TRIMS Fresh Shellharbour Addy's Café Illawarra Aboriginal Medical Service
Relish On Addison Green Poppy Blooms The Chemist Grace Boots Mae & Friends Coles Kmart Albion Park Men's Shed Tongarra Museum Wollongong Amateur Astronomy Club Haworth Guitars
Warilla Child Care Centre South Coast Party Hire Greater Union Shellharbour– Event Cinemas Branches Restaurant Mums Get Active Riot Art & Craft Calderwood Christian School Wollongong Sports & Entertainment Centre Creations By Val